Theological Year Jerusalem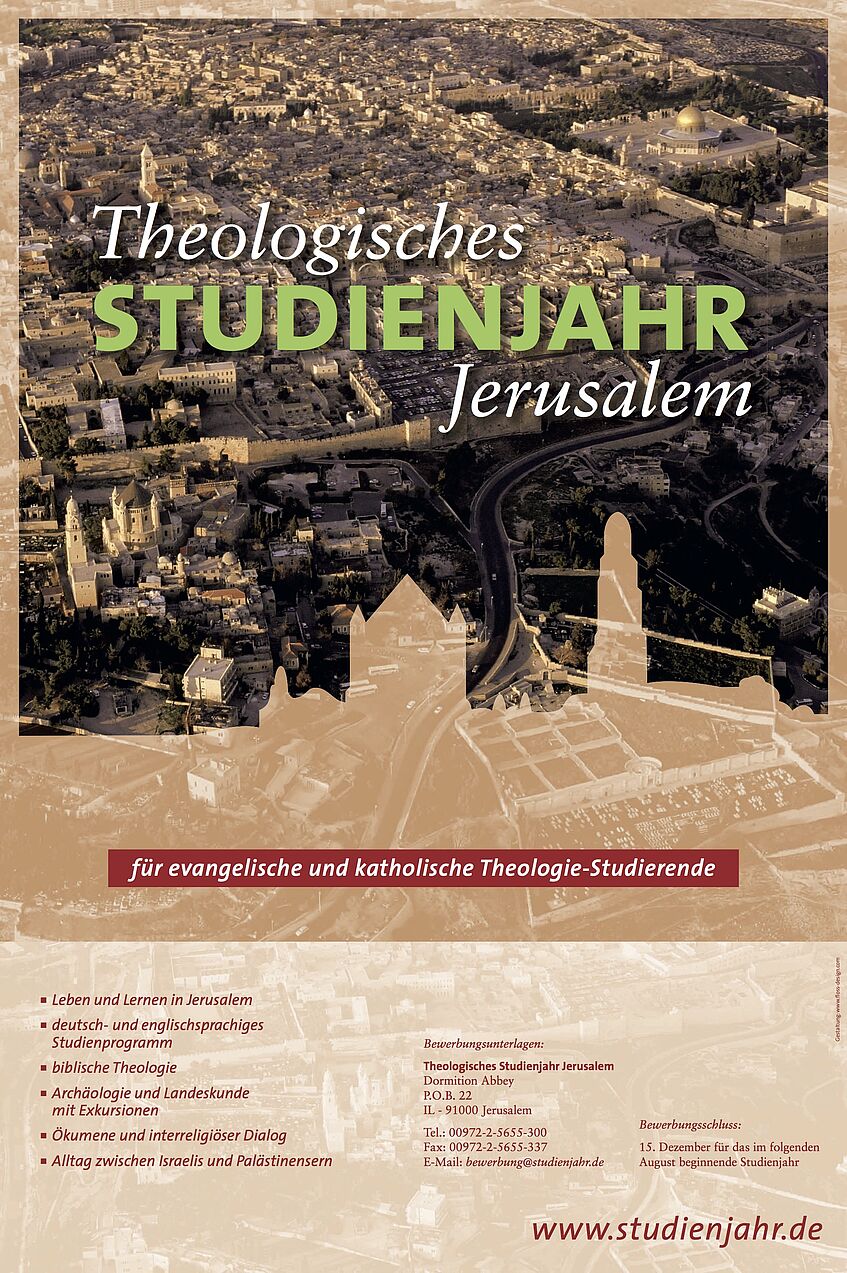 Theological Year Jerusalem
"The Theological Year Jerusalem offers students of Catholic and Protestant theology the opportunity to study Biblical Studies, Eastern Church Studies, Jewish Studies and Islamic Studies. It consists of two semesters, beginning in August and ending at Easter the following Year"(from the information brochure).
Information on the "Theological Year" can be obtained from the administrative office or at www.studienjahr.de.
Karl Rahner and the Bible
Prof. Dr. Ludger Schwienhorst-Schönberger is a cooperation partner in the project "Karl Rahner and the Bible" (duration 2019-2023) financed by FWF.
This project is a research on the famous theologian Karl Rahner (1904-1984) and his relationship to the Bible.
For further questions don't hesitate to contact: